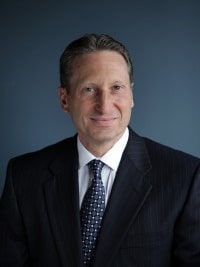 Angelo Gallo is the founder and Chief Investment Officer of Lifelong Wealth Strategies.  He has been serving private clients as their financial advisor for over 25 years.
His fascination with the world of business and finance goes all the way back to a Business Law class in high school.  As a seventeen year-old, he was reading the Wall Street Journal on a regular basis.  Graduating from PACE University with a degree in Business Administration, majoring in Finance, Angelo launched a career on Wall Street in the banking industry.  Right from the start, economics, tax law and investments took hold of his imagination.
As he successfully worked his way up the corporate ladder in accounting and finance, he developed a desire to run his own business.  He wasn't sure where this "little voice" was coming from – maybe growing up with his Dad, a self-employed physician, or maybe his own strong sense of independence.  He also discovered he liked working with people, rather than merely crunching numbers.  So, in 1987, Angelo joined a financial planning firm in Westchester.
Learning the financial planning profession from the ground up, Angelo finally started his own firm.  He made a commitment to provide sound, independent advice and guidance.  As it turned out, Angelo was an early practitioner of what the industry has come to call "wealth management" – coordinating all the various aspects of a client's financial affairs.  His expertise is built on broad experience and sound professional relationships.
To continue growing his business without losing the high-touch personal service and attention to detail that sets him apart, Angelo founded Lifelong Wealth Strategies, LLC a wealth management firm with clients in the U.S. and overseas.  As he says, "Here I am now, twenty five years later.  I own a thriving business that is able to serve clients with the level of care and professionalism that I would want for my own family.  That little voice from long ago has served me well because I really enjoy what I do:  helping clients achieve their important goals in life."
A devoted husband and father, Angelo is also active in his Church and his community.