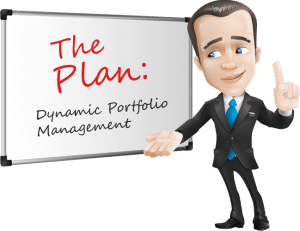 We consider the ability to invest in any particular investment item or economic sector to be the greatest advantage clients can have when hiring us to manage their money.  We believe that investment management means something different than what the greater Wall Street community considers it to be.
They use methods commonly known as "The Pie", "Buy & Hold" and "Indexing." Instead, we offer dynamic portfolio management according to the philosophy and process described above.
Think of it this way, fruits and vegetables come in and out of season at the grocery store.  In like manner, the various investment groups and sectors move in and out of season as the economic cycle moves along. Our goal is to identify the investments with the potential to outperform and avoid those with the potential to underperform. This means we buy and rotate to take advantage of changing leadership; most of which last months, sometimes years.
We manage client portfolios by allowing investments to be made in Stocks, Bonds, Commodities, International Markets, Currencies, and Cash. Generally, we utilize ETFs (Exchange Traded Funds) to implement our strategy.  The universe of ETFs continues to grow in sophistication such that they allow for the easy ownership of these asset classes.